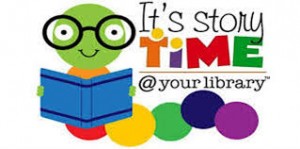 October 7, 2015 join us for Story Time at 12:30, this story time is for all ages from birth to through pre-K. Each month we will have a guest reader and we are delighted to announce our first guest reader is Mary Ann Shillinger! After the story children are welcome to stay with their parents to color, do puzzles, play a board game or read! It's a great time to introduce your children to the library and reading!
---
October 9, 2015 2:00-4:00 PM Join the Pinckneyville Public Library on a tour of the Illinois Rural Heritage Museum located at 187 Fairground Road Pinckneyville. This is a great event for the whole family and admission is free. The museum isn't just about farm life it's a look back at our rural history including a doctor's office, dental office, general store and more. Watch a rope making demonstration, there will be fun and games and prizes along with an educational tour of the museum. If you have questions please call the library at 618-357-2410.
---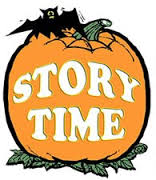 October 17, 2015 Saturday Story Time with Junior Miss Perry County Chloe Yates from 9:00-10:00 a.m.
---
October 20, 2015 Library Board of Trustees Meeting at 6:00 PM at the library
---
October 22, 2015 at 12:00 at noon at the Pinckneyville Public Library the University of Illinois Extension presents "Being Mindful in a Busy World" the practice of mindfulness meditation offer's us a practical way to slow down and enjoy life. Learn ways to reduce stress and some practical tips and mindfulness meditation. For more information call the library at 618-357-2410
---
November 17, 2015 Library Board of Trustees Meeting 6:00 PM at the library
---
November 20, 2015 at 12:00 noon at the Pinckneyville Public Library the University of Illinois Extension presents " Stories From Your Past" celebrate your family history by learning ways to preserve your stories and share them with others. Leave a legacy in writing! For more information call the library at 618-357-2410 
---
December 17, 2015 at 12:00 at the Pinckneyville Public Library the University of Illinois Extension presents "Looking at the Funny Side" laughter keeps you young at heart! Learn how it also benefits your attitude and keeps a spring in your step! For more information call the library at 618-357-2410